Last September 12, we had the Alternative Class Program once again. This time, the theme was "Throwback Thursday : Defying Gravity". Ateneo de Naga has this activity every semester. This was a good way of giving the students time to engage in their non-academic related interests. The past two ACPs before this one, I was in the topic blogging (see this post here and here). And before these two, I satisfied my love for dancing by signing up for modern dance. Indeed, my stay in the university for the past two years was worth it because I was able to pursue all my interests through this activity. Especially when it comes to dancing since I don't know if I'll have the chance to do it again in front of a crowd now that my student life is over and I'm about to work already.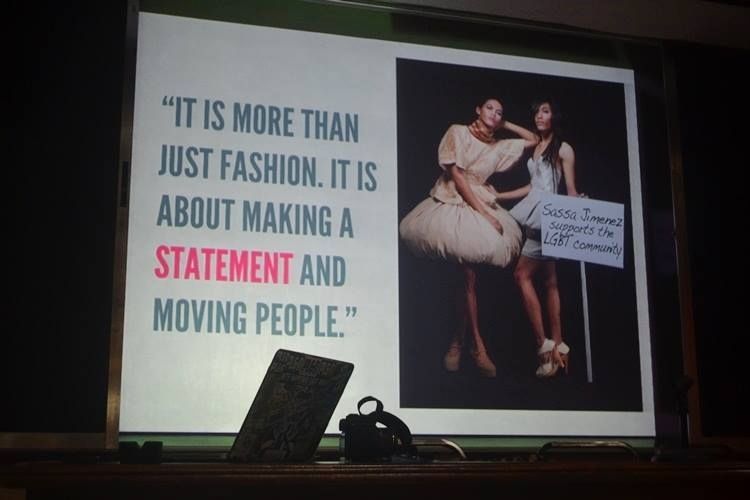 Now, I've mentioned in a previous post of mine that someone's coming back to Naga for ACP. Can you still remember who that is? If you thought of Bjorn Bedayo, then it means you still have a sharp mind!
He was the speaker for the topic "I capture life, I defy blurry shots." Attending a photography topic during ACP was a first for me. No regrets, though. I learned a lot from his talk and I became more inspired in reaching my dreams. It was also kind of him to teach A-fash some photo editing tricks. It was very helpful for me since I suck at using Adobe Photoshop (LOL).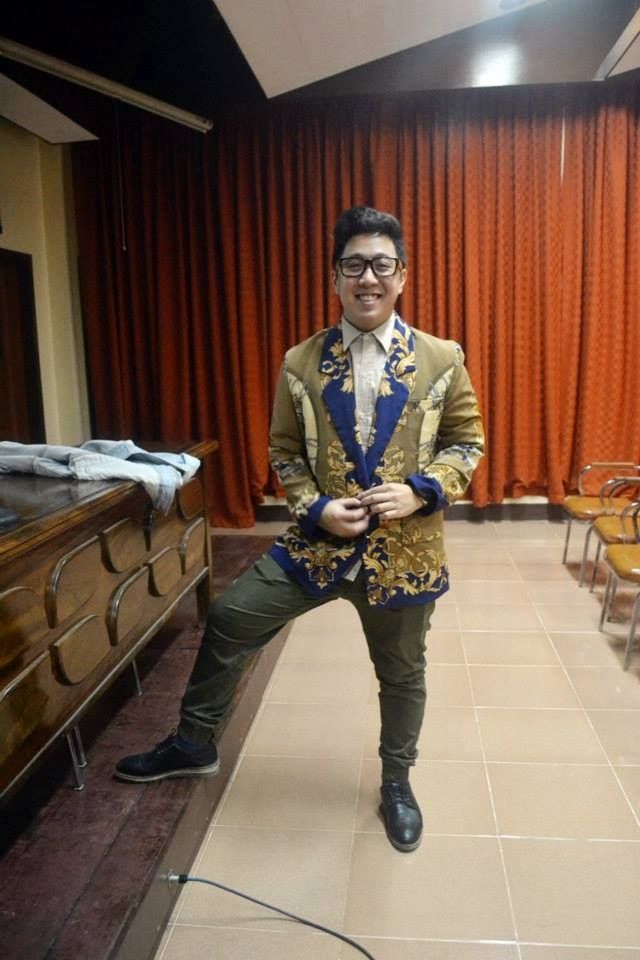 If you want to know more about this awesome guy, I also shared some information about him in this post. I think Kalsada is his biggest project to date. Here, Filipinos all over the country are able to showcase street style at its finest. A-fash are very proud to be included here. ☺
This ACP was also brought to a high level by other well-known speakers like Mr. Ramon Bautista, Mr. Atom Aurallo, Ms. Ces Drillon and Mr. Erik Salud. Awesome, right?
During his talk, he also conducted a contest wherein the audience will be grouped accordingly and take photos having the Peñafrancia fiesta as the concept. In case you're wondering why, way back in September we celebrated the Peñafrancia fiesta here in Naga City. So this photo was what our group came up with. A-fash was very lucky to be grouped together because all of us have creative juices for these kind of activities. So yes, we won! Yaaay! ☺
Bjorn is also the man behind the #CampusStyle #FashionRadar photos in SM Youth's page that's why he also took the time to capture the fashion statements of students from AdNU. You can see the complete set here.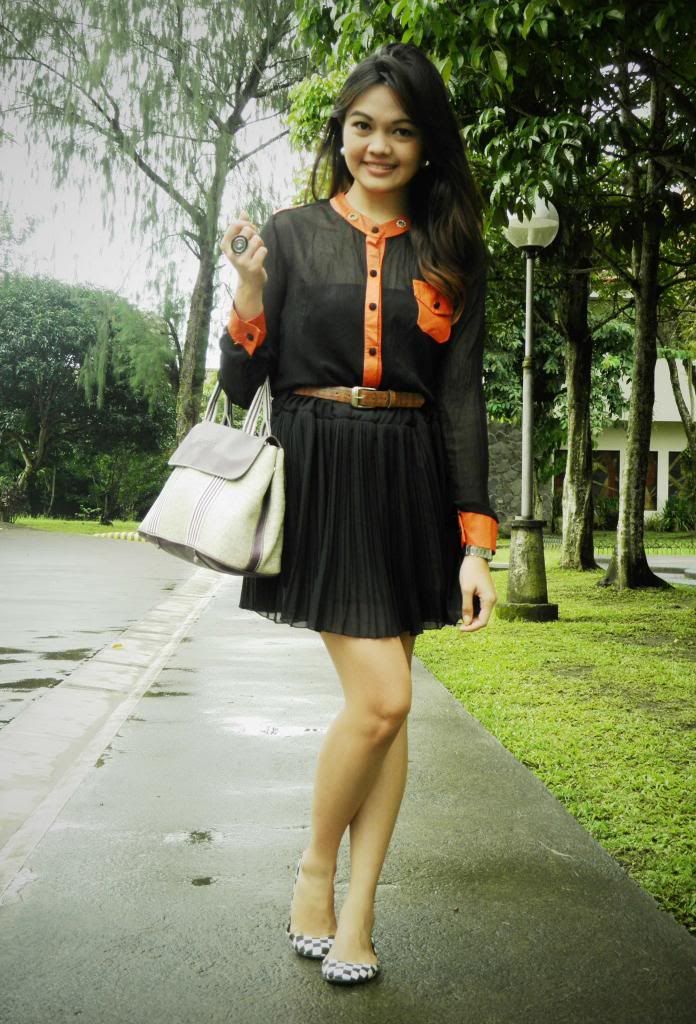 This day was one of the busiest ones but I still managed to have my outfit shots taken. I know I'll be out from day to night because of ACP plus two parties in the evening. Then there's the shoot for SM Youth so I had the need to be extra dressy. Although, I opted for flats so that I'll last until night.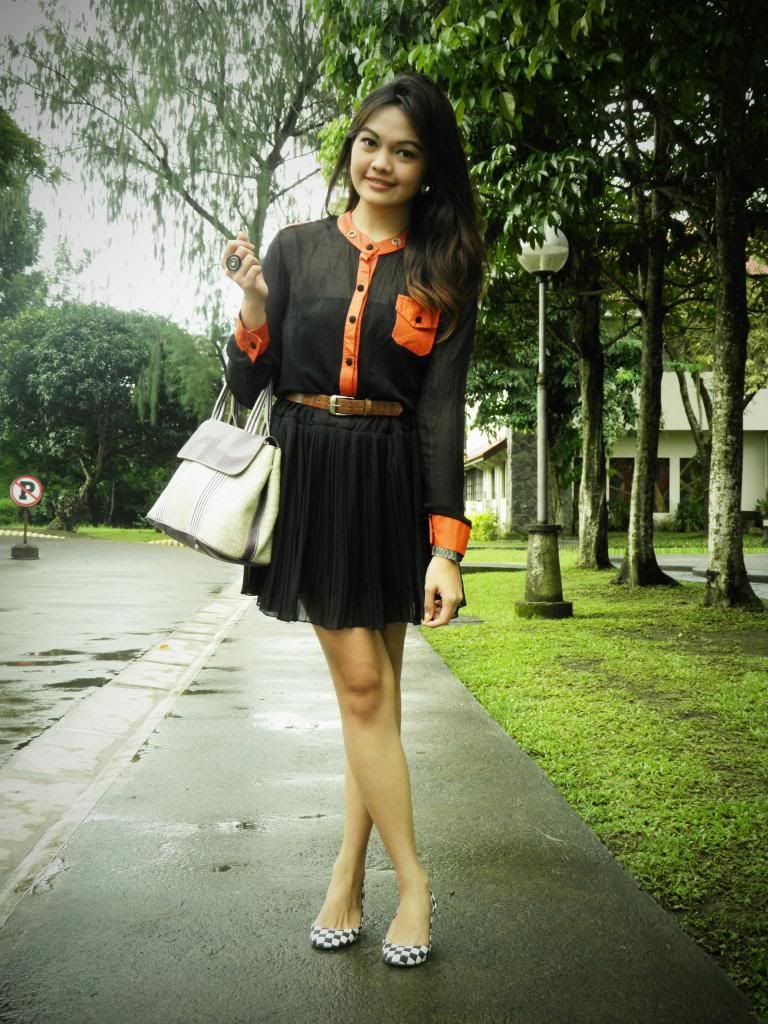 This ensemble is a great day to night outfit because you can look smart enough for day errands like going to school while you'd also fit right in for a night out since the top's fabric is sheer and you're showing just the subtle amount of skin. What makes this top interesting too is the leather outlines and the military design that makes it very chic.
Thrifted top
2 cents earrings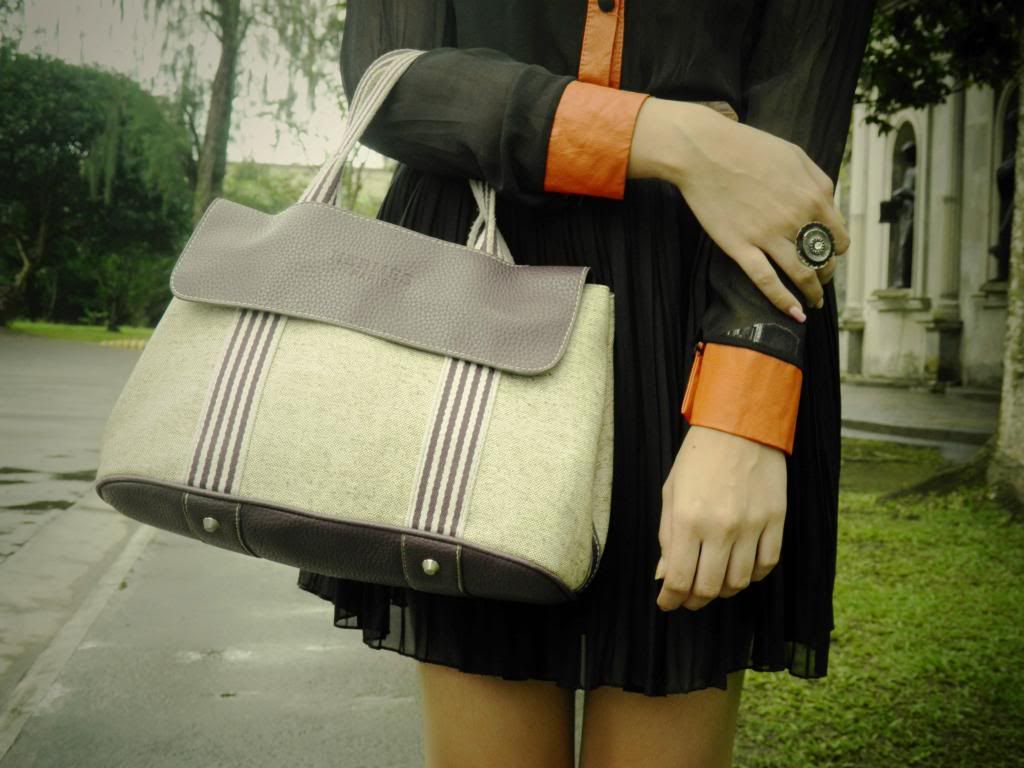 Bag from mom ; Robertson ring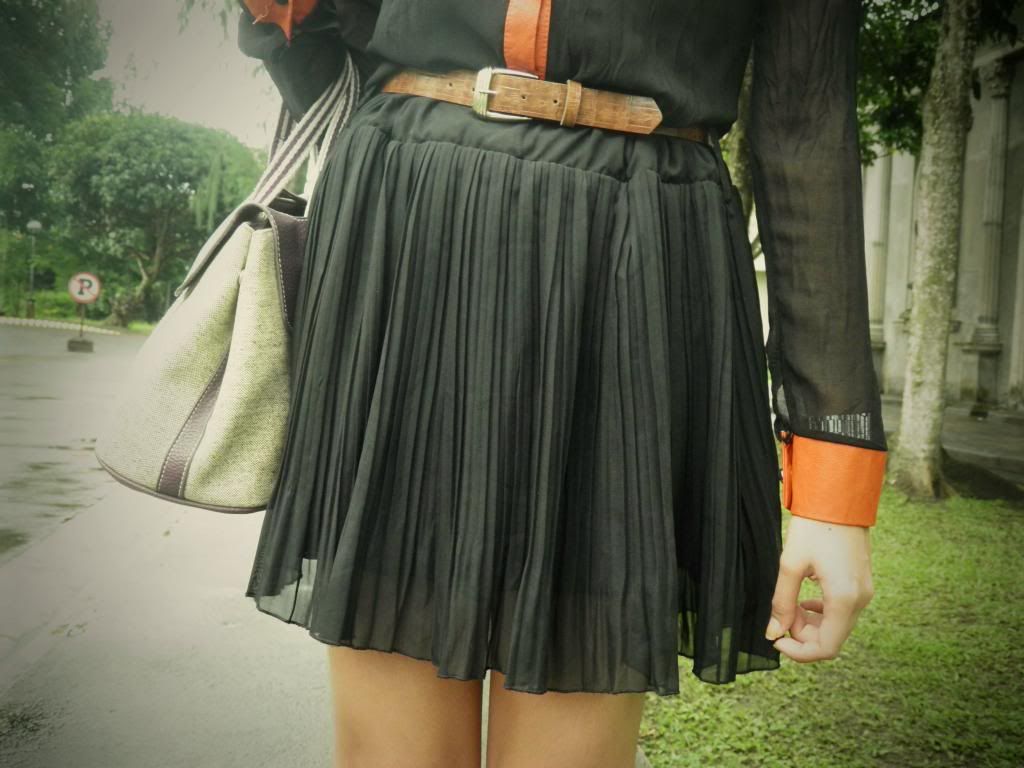 Parklane skirt and belt ; Casio watch from Nikzie Ciap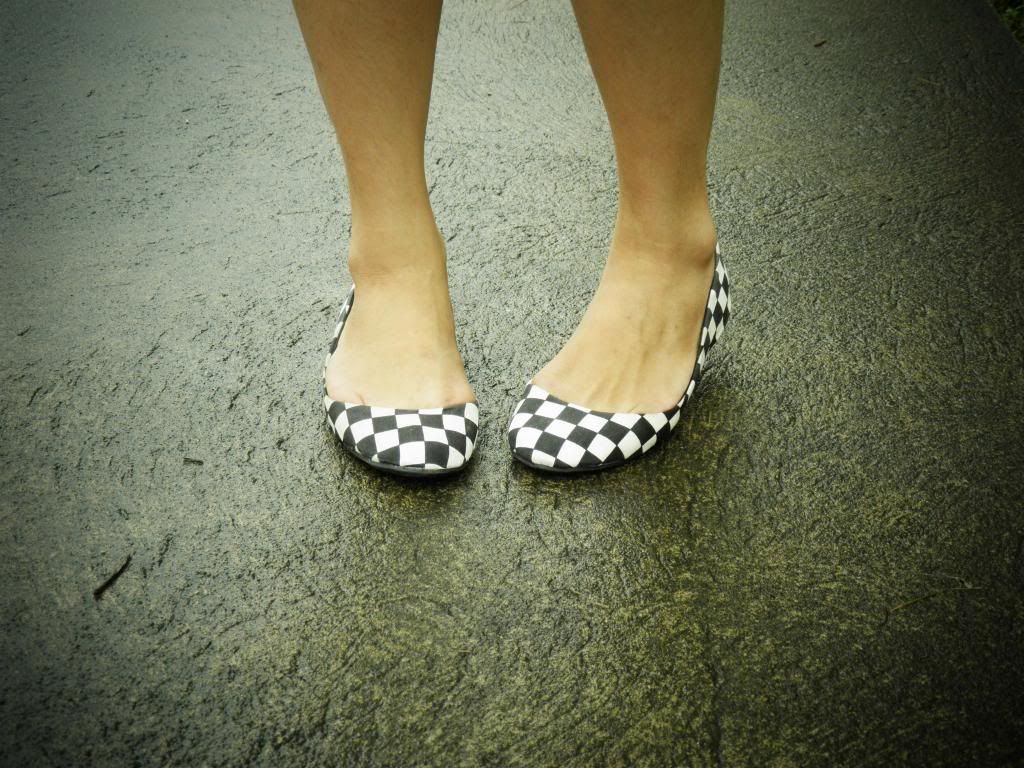 Solemate flats
Give this look some love on Lookbook and Chictopia! ☺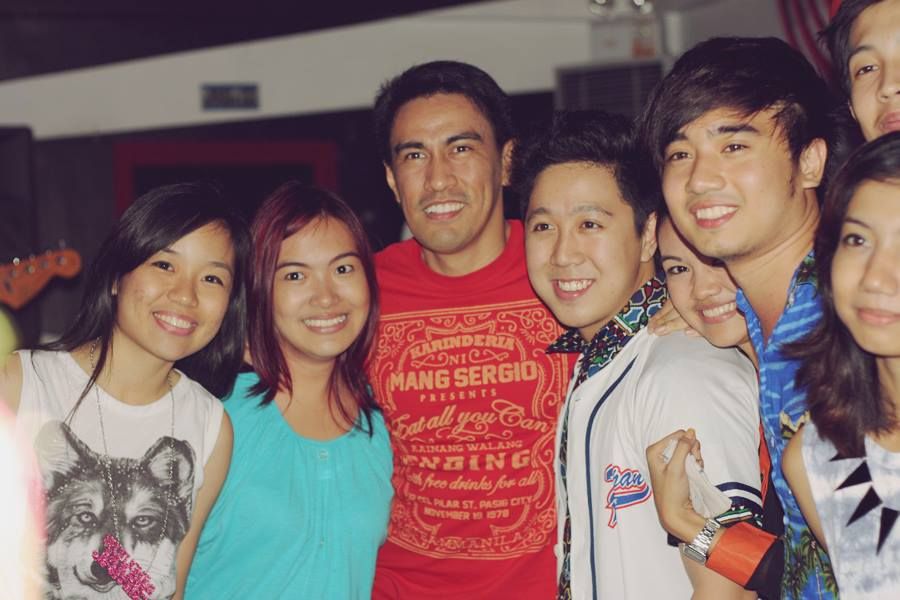 To end the night, we had a Bjorn Manila party!! I had so much fun with these guys! Not to mention that Ramon Baustista joined us too! Yep, I was just out partying with famous people. Eeeeeh ~ ☺
Thanks to :
The Angelic Twins and Jamie Lou Borile for some of the photos that I grabbed
Pam Reazon for my outfit shots and details
Bjorn Manila
SM Youth