My heart is swelling with happiness for I can already enjoy 18 days of summer vacation. No studying, no more waking up early in the morning and no more staying up late at night doing school works. But aside from that, another reason why I'm giddily glad are these items that I recently got.
I bought these bags maybe three weeks ago? Yes, I bought all of them in one day! (LOL). In that week, I bought 4 bags all in all. It all started with this Balenciaga bag I'm using here. I bought it from a thrift shop on sale. And as an avid thrift shopper, I know that every time there's a sale, the prices gets lower every day. I came back after 2 days and I was able to bought all of these for only 300 pesos!! ☺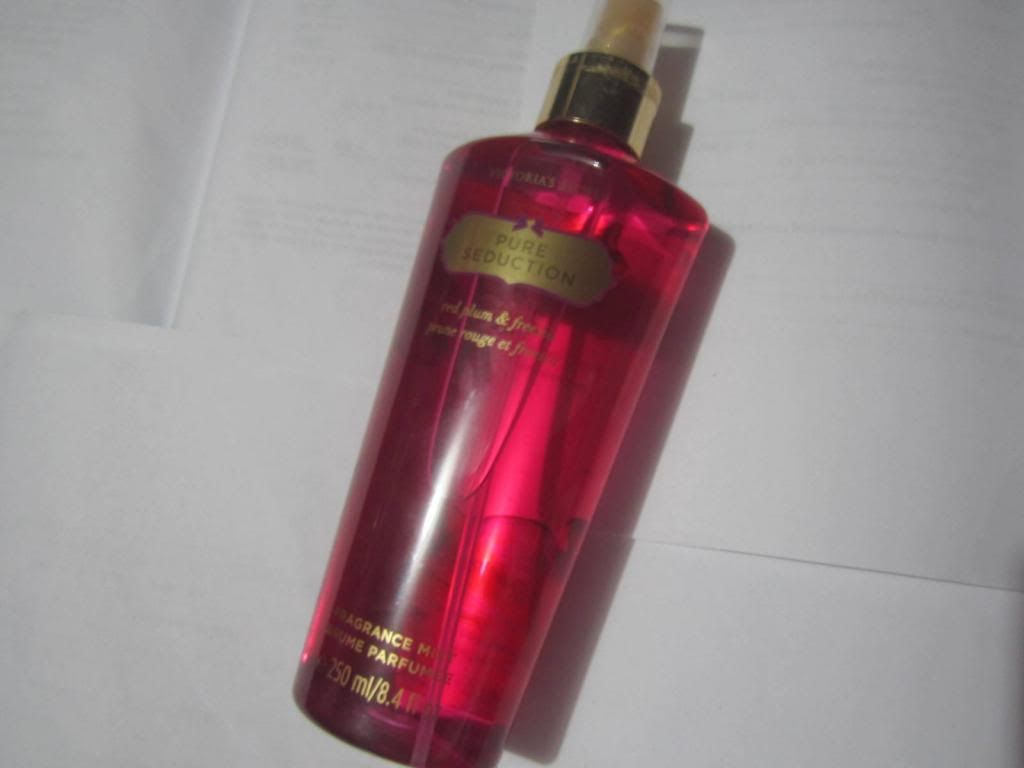 (Victoria's Secret perfume from Caca)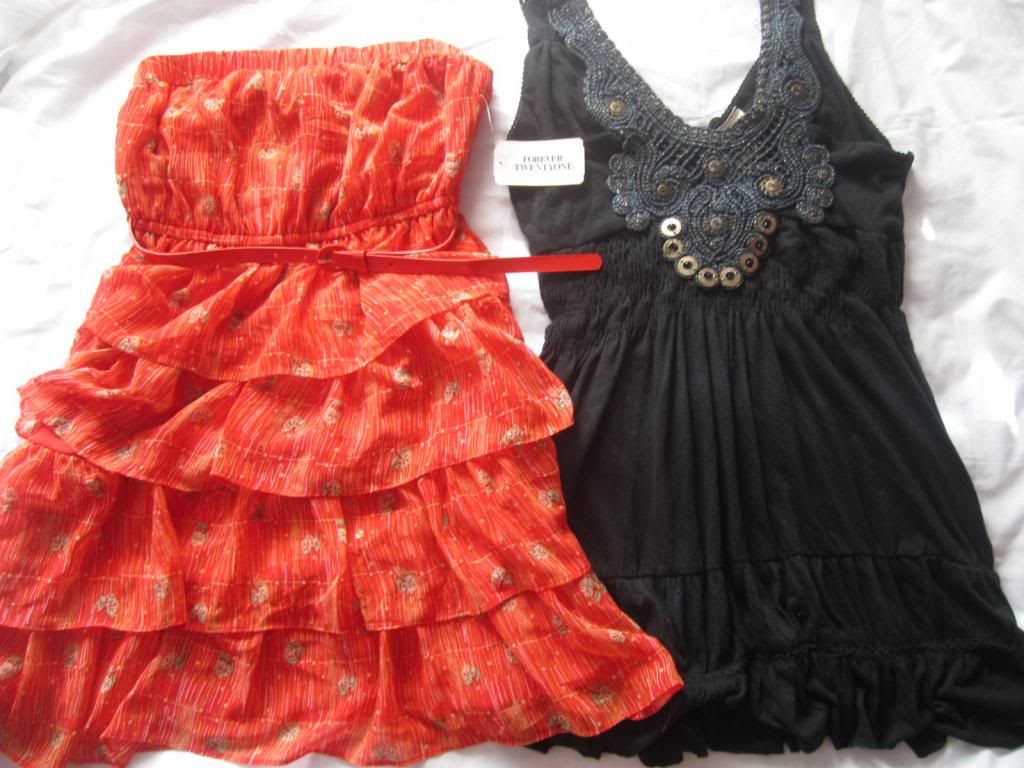 (Forever 21 dress ; Crystal K top)
I really love this red dress!! Flowy pieces have been very appealing to me lately.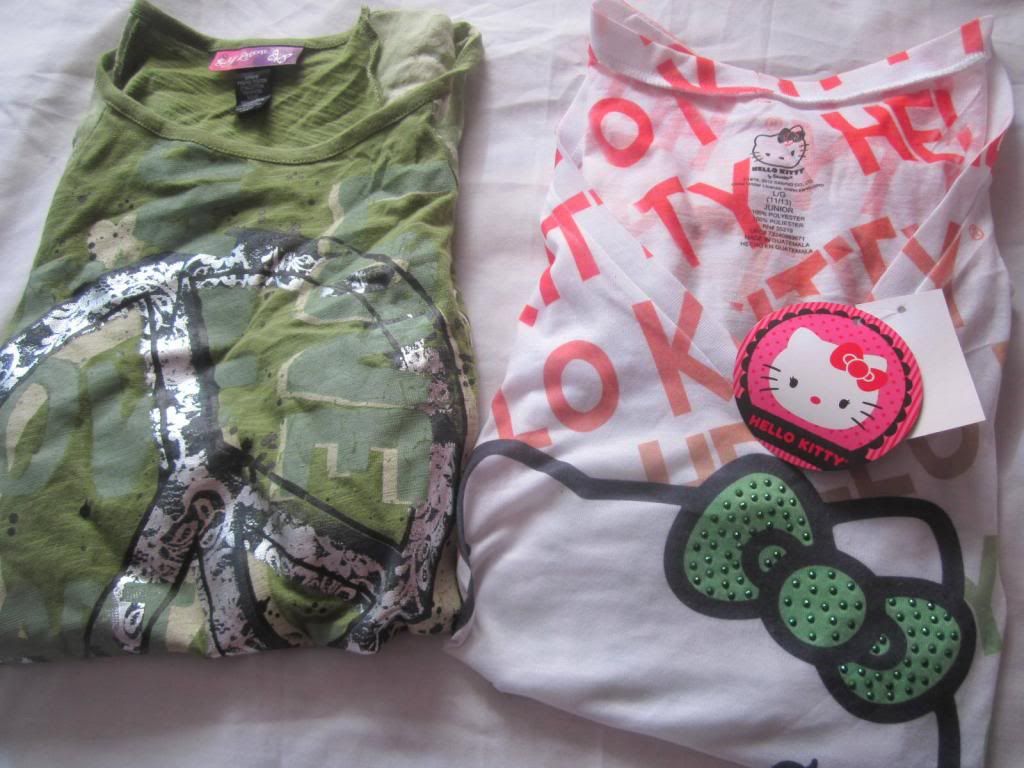 (Self-esteem green top ; Sanrio Hello Kitty top)
I don't think I'll ever get over wearing Hello Kitty stuffs. ☺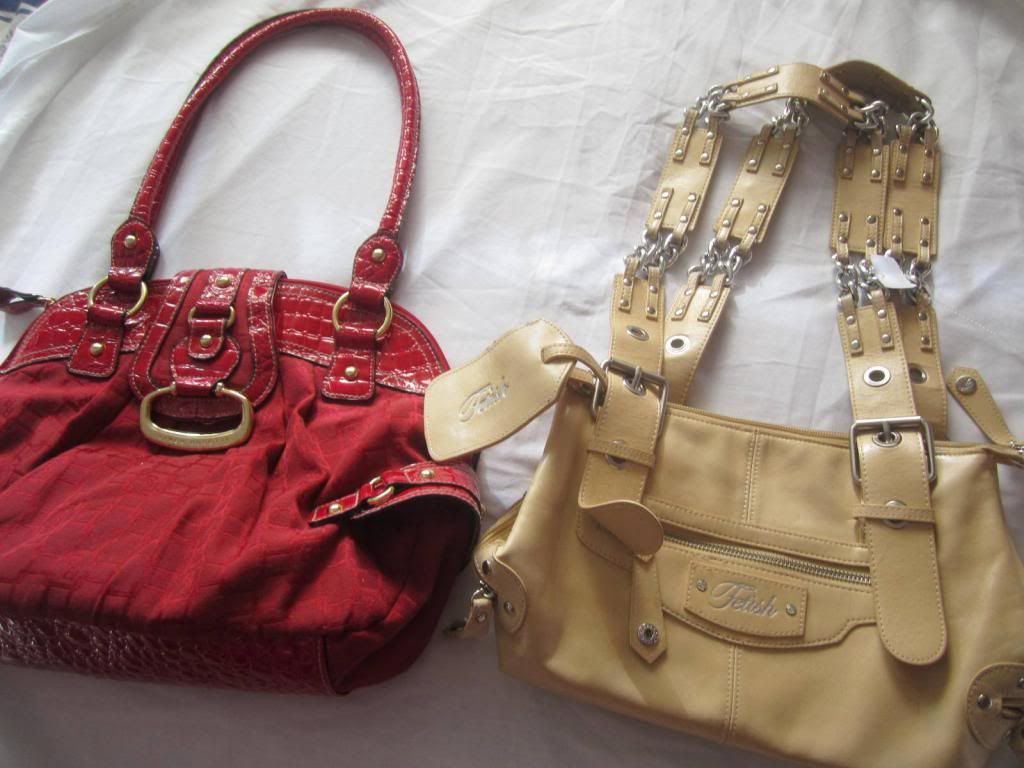 (Linea Rosetti red bag ; Beige bag from Fetish)
These bags are so classy and versatile. It seems like these will be pretty overused again. ☺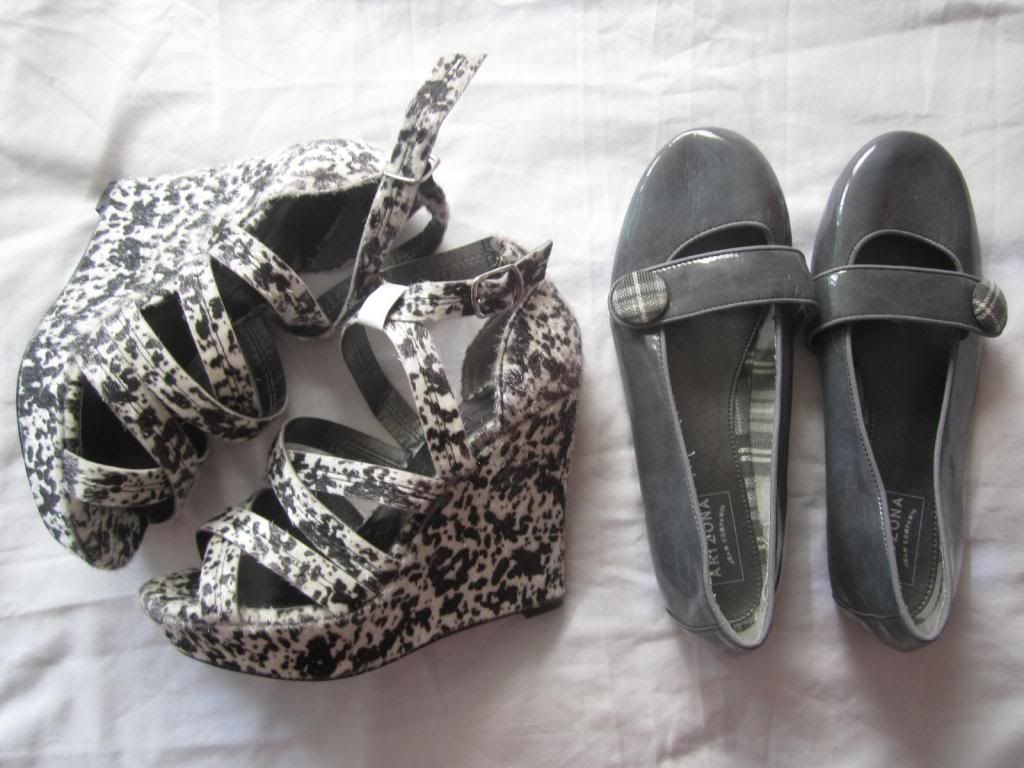 (N by Nicole Miller wedges ; Arizona flats)

(April Bath and shower lotion and body scrub ; Marc Jacobs body lotion ; Tattooed by Inky shower gel)

(Forever 21 necklace, earrings and bangles ; Daisy fuentes ring)
Forever 21 never fails to cater the trendiest accessories! How I wish I can buy every single one of them. ☺

(White diamonds Elizabeth Taylor perfume)
This really smells good! Fragrant yet not overpowering. ☺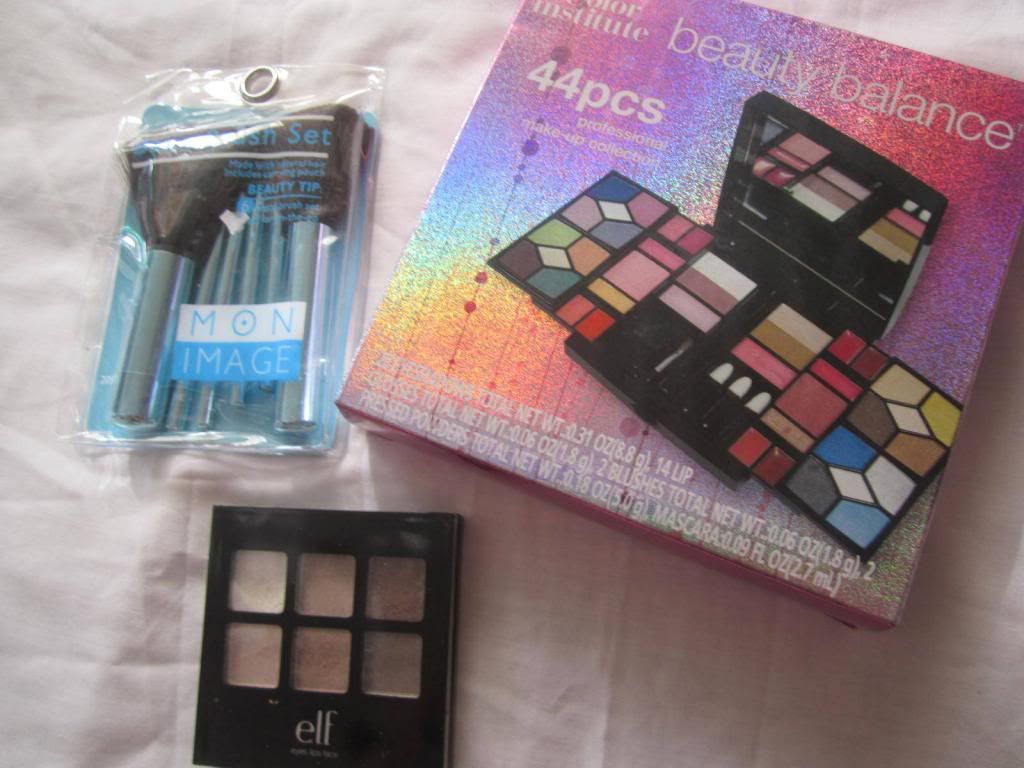 (Mon Image basic brush set ; The color institute make-up set ; Elf eyeshadow palette)
Another addition to my make-up collection!! ☺
Feel free to give your comments! And because I'm already on vacay, you'll hear more from me for the next few days. ☺ Much love! xx