I know, I know. I was again missing in action for a while. Blogging during weekdays is not an option because I'd rather stay in bed, rest and read a book. So yep, that leaves me the two rest days at the end of the week that has never been significant to me until now.
So last month, my co-Afash friend Remo had a project for his Oral Communication class with a topic related to fashion. It was particularly about styling a t-shirt in multiple ways. When he asked us to model for the photo shoots, I was more than happy to comply because first, I was already running out of photos for my blog (lol) and second, I missed being with my A-fash family. :(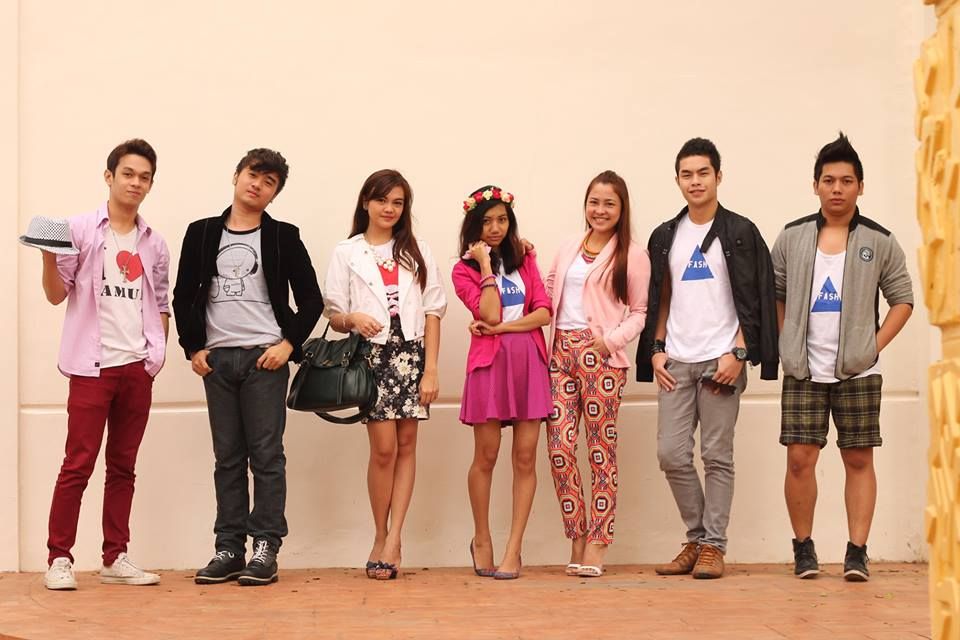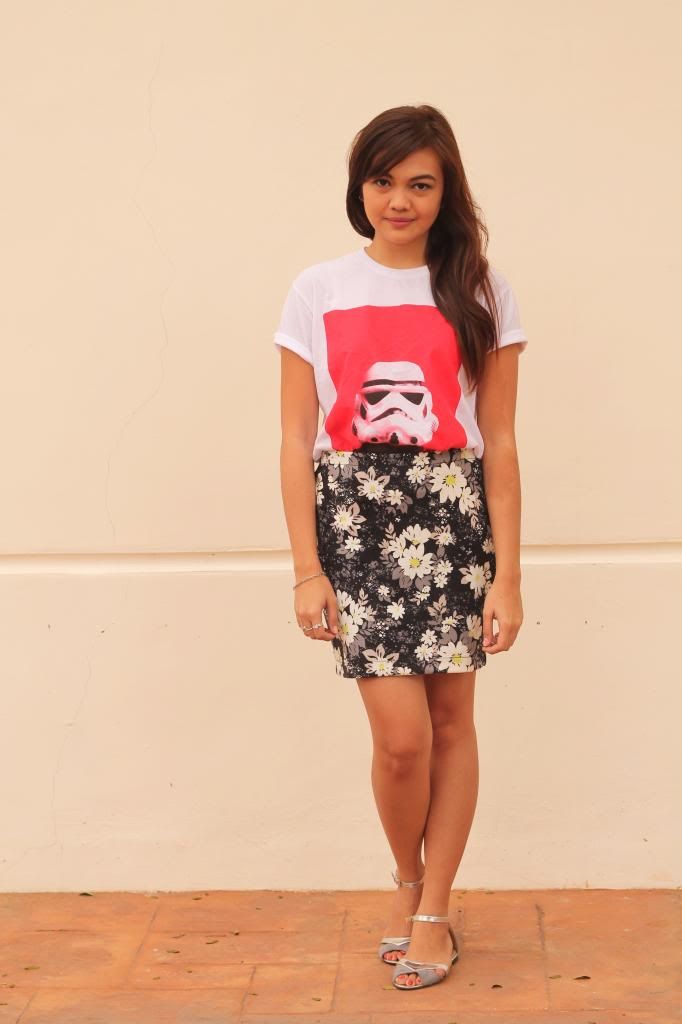 Remo prepared six styles for both boys and girls. There's edgy, laid-back, ragged, playful, classic and romantic. During the shoot, they took two kinds of sets. One was the basic ensemble. Basic as in with no add-ons. And the other one was styled according to the theme assigned to us. So this photo right here was the basic one. I personally loved the print of this shirt. It reminds me of Daft Punk, who has cool songs by the way (lol) #OkayRandom
Since the shirt was my key piece, I decided to pair it with something printed so that the ensemble will not be too simple. That's the secret all the time when you want to look stylish even you're just in those shirts. You have a wide variety of options to choose from in deciding what to pair it with. You don't have to be all Plain Jane. Nu-uh.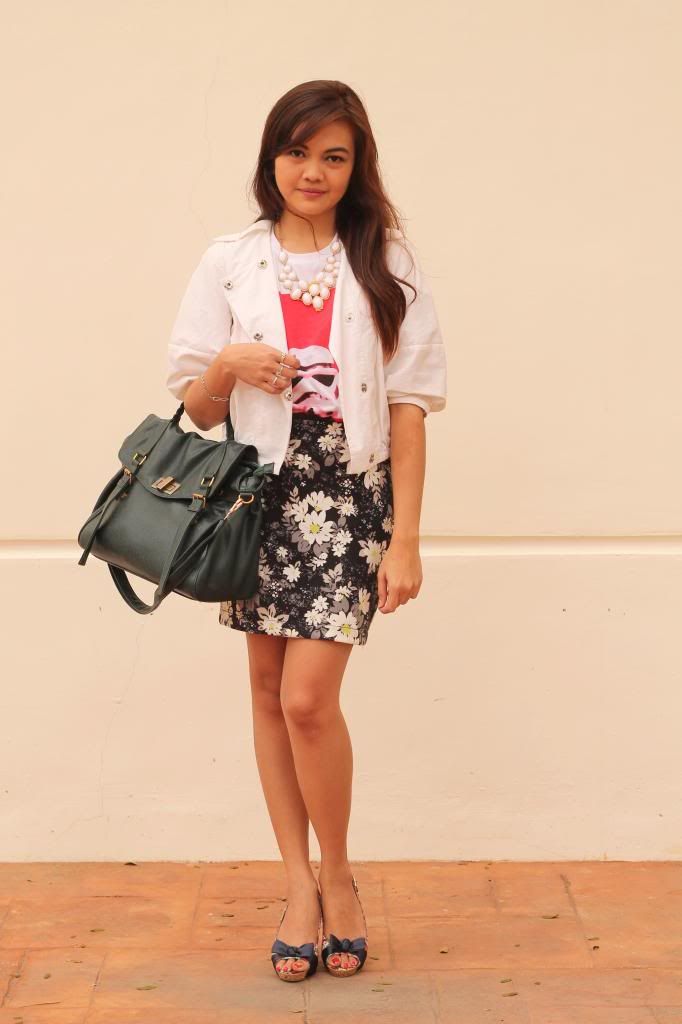 Go ahead, make a guess on what style was assigned to me. *sigh* Classic. Seriously, can I never get enough of working clothes? (Haha) During weekends it's like I'm in a laid back phase. Me and my favorite blouse and shorts combo gets back together all the time. At least there's still something in my life that can get back together (lol) #OkayRandomNumberTwo
So on a Saturday without work and I was in corporate clothes, I was damned. Anyhoo, I still enjoyed styling this one. It never entered my mind that I can actually wear a shirt for work until this one. You see, I said this several times already but I will say it again. Never, ever get rid of your shirts. All you need is the proper styling and you're good to go.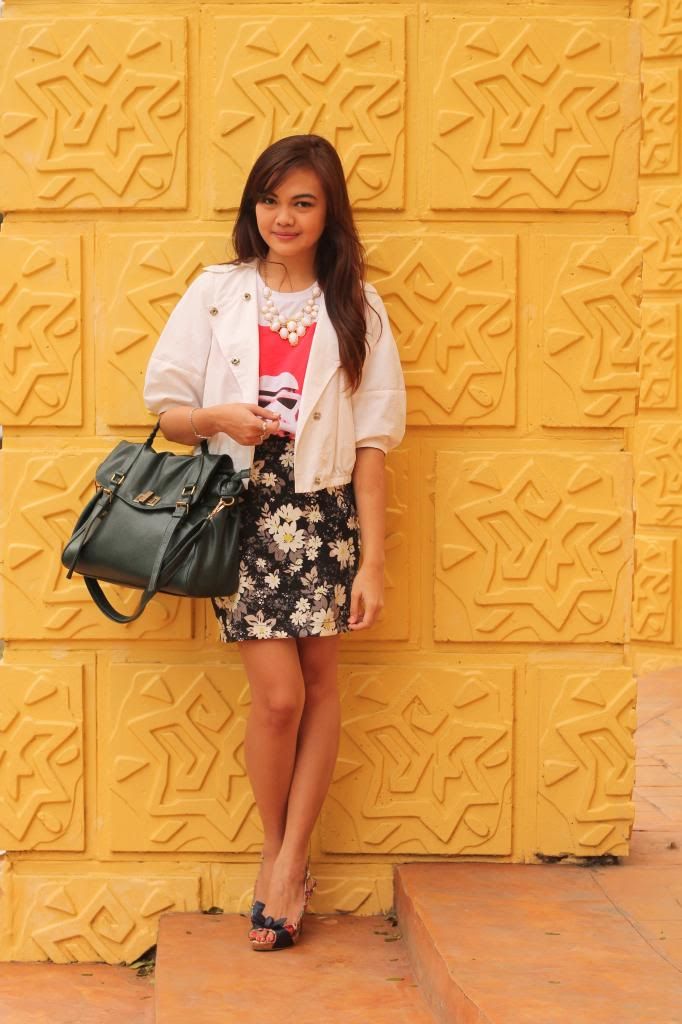 What are some of the things that you really need in your wardrobe? First, blazers. I swear they will always save you when you need to be extra dressy without exerting too much effort. Blazers work for my throw-on-and-go looks all the time. Second, accessories. Especially, necklaces like this one. They will save your plain and simple tops. Third, printed bottoms. They will spice up your get up when your top is simple. Lastly, neutral colored bags. They can go with anything.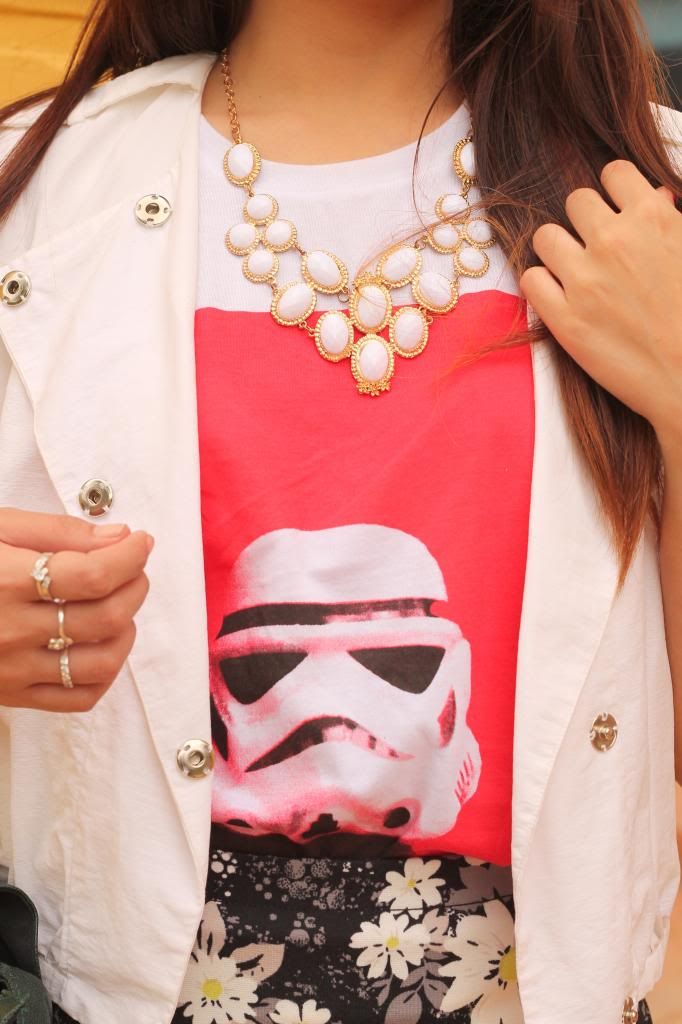 Thrifted blazer; Tee Culture top; Candie's skirt
Greenhills necklace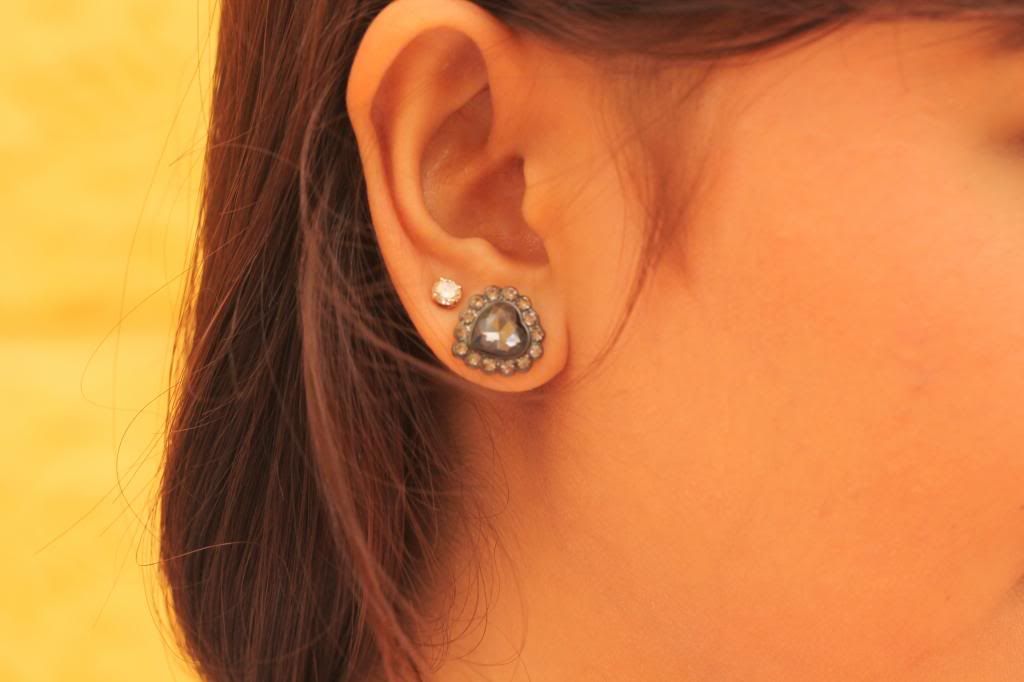 Forever 21 earrings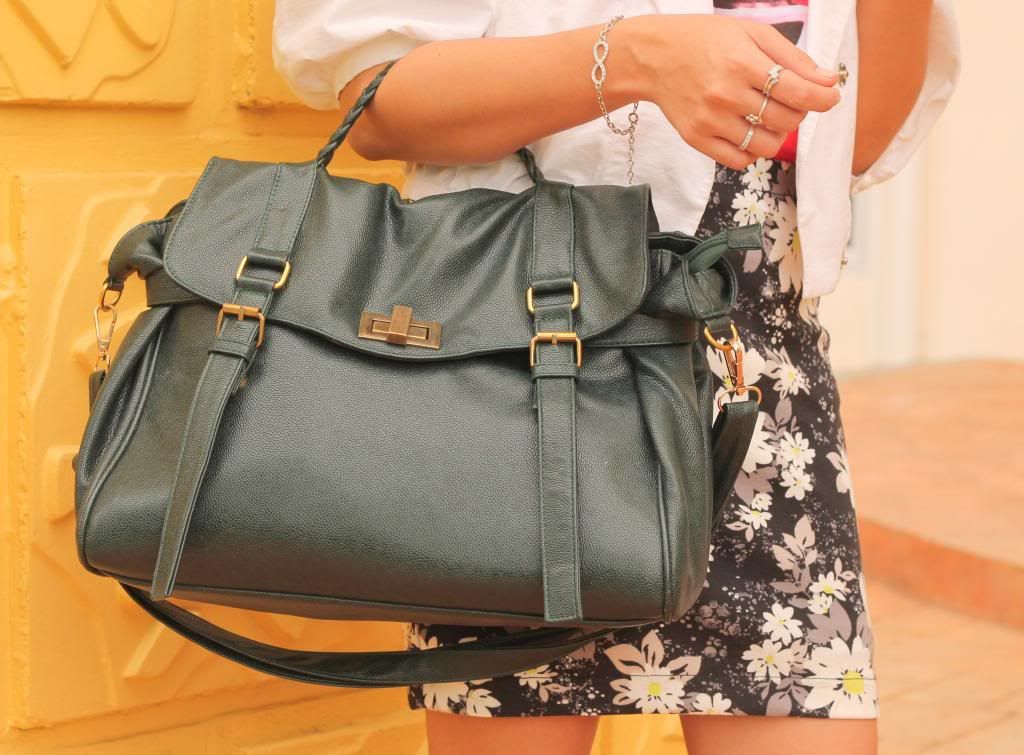 Infinity bracelet (gift) ; Rings from my mom; Parisian bag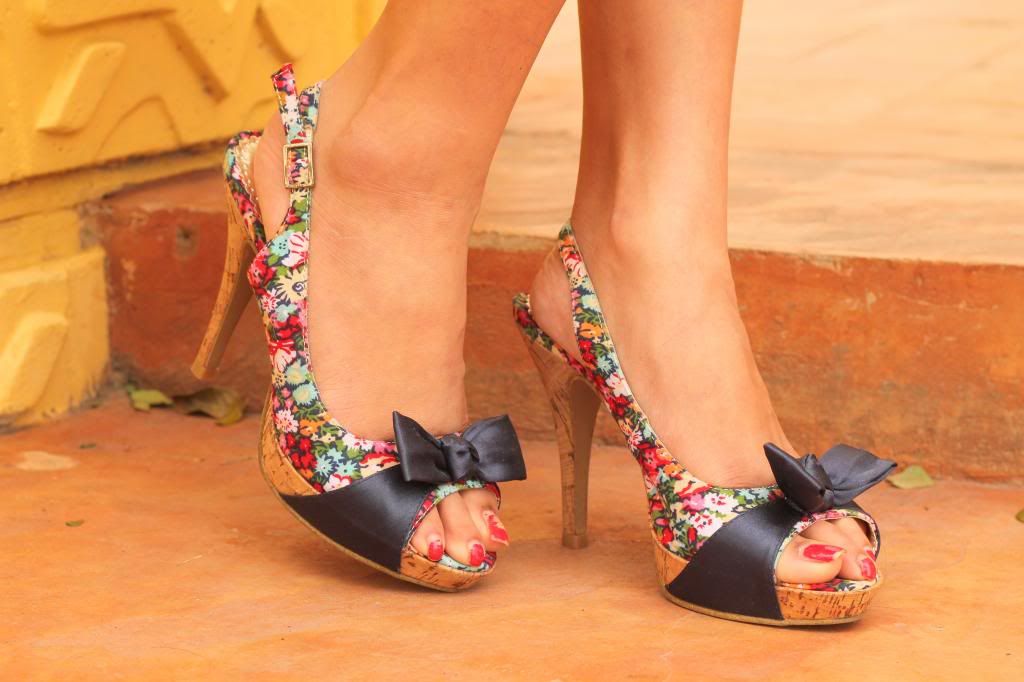 Rampage heels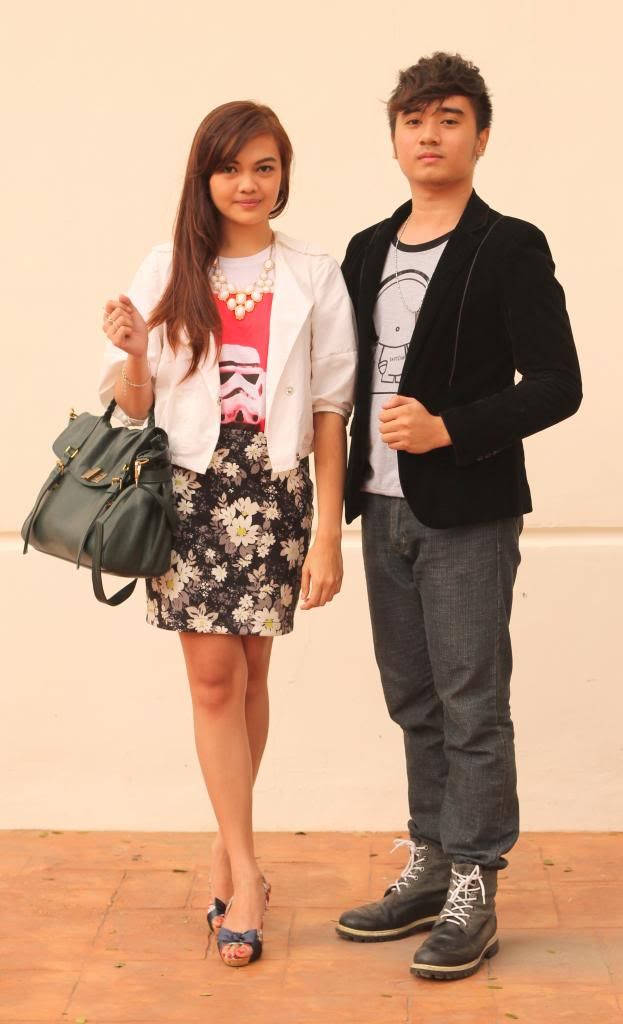 Like I said, each style was modeled by a girl and boy. Here's my friend Mark in a classic outfit as well.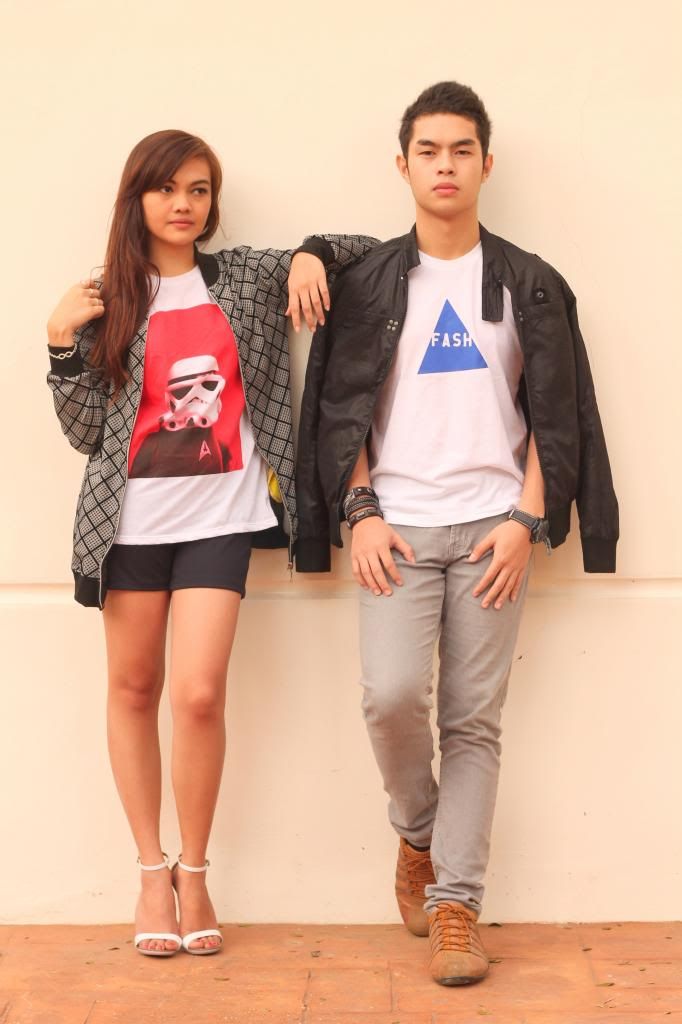 Here's a very unprepared edgy outfit for me. (lol) I will no longer share the story behind this impromptu styling but I hope you got the idea of how edgy works. Some key pieces are dark colors, leather jackets, spikes, studs and skulls.
Photography by : Julio Alberto Bricia